Sally Doles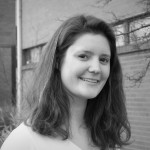 Background:
2004 – B.S. Civil Engineering – Colorado State University
2005 – M.E. Civil Engineering – Texas A&M University
I started interning with Monroe & Newell when I graduated from high school in 2000 and fell in love with structural engineering.  After completing my masters I worked for M&N for 3 years designing medical office buildings, condo's, hotels and mountain lodges in a variety of different materials.  I currently work for LONCO, Inc. in their transportation department working on new and rehab bridge projects as well as culverts and bridge inspection and rating.
I am also involved in:
ALALC – American Lung Association Leadership Council
Commitment to WID:
I became involved with Women in Design to gain perspective from other women in the design/construction industry.