Jennifer Gray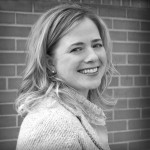 Background:
1995 – Bachelor of Arts in Architecture and Urbanism – Smith College
2000 – Master of Architecture – University of Colorado at Denver
Before founding Acme Workshop in 2008, I worked with Wyatt & Associates P.C. for seven years as a designer, planner, and project manager focusing on commercial retail projects ranging from small buildings to 30 acre master-planned developments. My career began as an intern and job captain with John Williams Architecture P.C., focusing on multi-family residential housing and resort/hospitality design.
I am also involved in:
The 1% (a program that connects non-profit groups with architecture and design firms willing to give their time pro bono)
Commitment to WID:
For me, our group is an inexhaustible source of influence, camaraderie, and support for women in the design and construction industry. I am proud to be part of this strong community of women who celebrate the spirit of collaboration between our professions by creating opportunities to connect with, learn from, challenge, and inspire one another every day.