Geneva Kowalski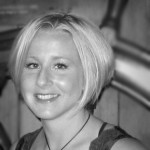 Background:
Bachelor of Environmental Design – University of Colorado Boulder
Master of Architecture & Master of Urban Design – University of Colorado Denver
My professional background is in mixed use, multifamily housing, and some historic preservation, but my passion lies in studying the urban enviornment. I have also recently begun teaching architectural studios at the University of Colorado in the undergraduate program.
I am also involved in:
ACE Menorting
Commitment to WID:
I began attending the Women in Design meetings to break into a professional network after finishing up my education in Boulder and quickly realized the importance of giving women in the design profession a group that focused on leadership, professionalism, and a work life balance, so often overlooked and disregarded. In school, I thought there was a more even ratio of women to men, but all my professors with few exceptions, were men. This frustrated me, yet also inspired me to return to the College of Architecture and Planning and contribute to the education of the next generation of designers as well as maintain an active role in a group that I believe is working to breach the glass ceiling.